Milwaukee Kayak Company (MKC) was founded in 2013 after many years of adventures on our rivers. Our mission is to provide a healthy, fun, safe and unique outdoor paddling experience for residents of Milwaukee, our surrounding communities and tourists – while promoting our city, a healthy lifestyle and recreation on our rivers.
MKC is owned and operated by Beth Handle, who grew up on the north side of Milwaukee. Beth is active in our community and is on the Board of Directors for Milwaukee Riverkeeper and Milwaukee Riverwalk. We support organizations doing good things for our city and rivers including Milwaukee Riverkeeper, Menomonee Valley Partners, Milwaukee County Historical Society, Harbor District Inc., River Revitalization Foundation, Milwaukee Water Commons, Victory Garden, Urban Ecology Center, Wisconsin Hero Outdoors and more.
We are proud to have a really great staff ** #teamMKC ** including some who have been here since we first opened. Our mix of interests and backgrounds makes for a really fun, nice, comfortable and safe environment.
We are community driven and are very thankful to the many people who've paddled with us and for the partnerships we've created to make #MKC what it is today. You keep us in business and we are forever grateful. To those of you who bring friends and who paddle with us season after season – you're awesome and we love you.
Along with daily kayak, canoe and paddlebaord rentals, we also offer weekly guided tours. Most of our guided tours are educational based because we want to learn about the health and vitality of our watershed and do everything we can to maintain and improve our eco-system, recreation on our rivers and the development that happens throughout. Sharing this knowledge is powerful and together, we can make a difference. Our guided tours are slower-moving as we paddle as a group and may stop and chat at different points along the way. Most of all, they're fun and you'll learn a lot.
In spring 2020, we began offering online reservations for daily rentals and guided tours. You can also purchase gift certificates and merchandise online. Simply click the Book Now button (bottom right corner) to reserve. You can also call or text us with any questions or comments at anytime.
Our main location in Jerry's Docks/Harbor Yards is open 7/days a week. We've been at our main location since we opened in 2013 and are celebrating 10 years! Our additional weekend location at Schlitz Park is located on the Riverwalk and is open on the weekends in summer.
Thanks for finding us online - we are looking forward to seeing you on our rivers and at MKC soon. If you have any questions or comments, please send us an email at info@milwaukeekayak.com. Or, give us a call/text anytime (414) 301-2240.
Thanks again and see you soon!
- Beth @ #teamMKC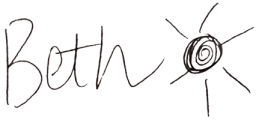 Beth Handle, Owner & Founder